About Us
You've got a vision, and we want to help you make it happen.
We are Market Refined Media, a full-service creative agency who exists to help make your dreams come true. We know how hard it is to get started on something new – but we also know the rewards of taking that first step. That's why our team is here for you every step of the way with design, marketing strategy, branding and more.
Our team of experts will work with you from start to finish – brainstorming ideas, creating visuals that capture the essence of your brand, and developing an effective marketing strategy for success. Together we can create something amazing!
"I feel both supported and championed on my journey…"
– MRM Client
Our Story
Market Refined Media is a collective of women who have partnered together to share their knowledge, experience, and skills with the online world. Over the last decade, the team has expanded from a hub for freelance work for social media managers, virtual assistants, and developers to a full-scale agency offering services ranging from marketing to brand coaching and design to independent publishing. As an online business that has grown alongside all the web and social media growth of the last ten years, MRM knows what it takes for our clients to be successful. Our desire is to offer much more than just one service or solution, but instead to be the solution for all brand or online needs.
MRM was originally founded (as "Mandy Roberson Media") by Mandy Roberson in 2012. Mandy worked as a virtual assistant, social media manager, and editor seeking to supplement her monthly income by supporting others online. After seeing the challenges so many authors, ministries, and small businesses face – managing the tasks, hiring the right people, and budgeting for their goals – Mandy had a vision to create a one-stop shop capable of calming the chaos and simplifying the process. By 2015, business and client demands had grown drastically, providing Mandy with a steady income and the need to expand her team and services. That surge of growth ultimately led to the team of women and the list of services known today as Market Refined Media.
Our Mission
Our purpose is to be a solid team of professionals who offer services and expertise to our clients in a way that simplifies their goals, saves them time and money, and ensures a high quality product in exchange for their investment.
Our Vision
Our hope is to serve as an invaluable resource for authors, ministries, and small businesses. We desire to do all that we do with excellence, continue to expand our expertise, and be a team of professionals who is 100% invested in the success of our clients.
Our Values
Our core values are those of honesty, integrity, service, and respect. We strive to honor God and our faith in all we do, which is reflected in the ways we conduct our business, engage and partner with our clients and colleagues, and work together as a team.
Our Team
Our in-house team will become your partners, the architects of your ideas! Whether we design and build your website or blog; design and format your soon-to-be bestseller for digital and print release; bring your target audience to you via SEO or social media audits and strategies; or build that e-commerce shop and fill it with your custom creations… Our team believes in YOU, your ministry, and your message. This is the team that will enable you to share it with the world.
Mandy Roberson
CEO & Strategist
Mandy has a passion for her work as the owner and team leader for MRM, and she takes great pride in the excellent service and individualized client care MRM is known for. Mandy is often the first point of contact for our clients and loves getting to know more about them through the discovery process. She believes in every client and project we have the opportunity to serve and will often remind our clients of the team and heart behind each task.
A seasoned WordPress developer, Mandy also has years of experience in brand development, social media, and publishing. Her greatest joy is walking with a new author, blogger, or business owner from concept to fruition, knowing our team had the honor of being an integral part of someone's success story.
Randi Miller
Administrative Assistant & Copy Editor
Tiana Perez
Brand & Website Coach and Developer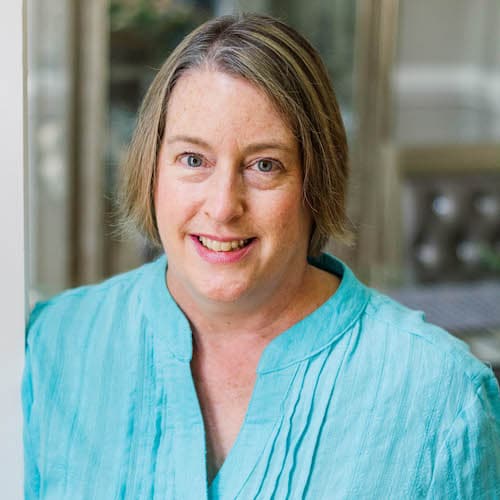 Carol Poortvliet
Brand, Print, & UI/UX Website Designer
Danielle Raymond
Content Creator & Copy/Line Editor
Maria Whittaker
Print & UI/UX Website Designer, Developer & Content Creator
Christy Willard
Brand, Print, & UI/UX Website Designer
Our Associates
Market Refined Media's successful associates are experts in their fields. These business men and women partner with MRM for the benefit of our clients. As an extension of our team, these talented professionals provide premium services and client care to ensure the best end result and experience possible. It's a pleasure to serve alongside them as we work toward a common goal – bringing our clients' visions to life.